Yes, that's pretty much it. A tool for simple digital signing without a lot of mumbo jumbo. Both in Swedish and English!
Ja, det är egentligen allt. Ett verktyg för enkel digital signering utan massa lull-lull.
Sign with BankID for increased security.
There are two choices. Either the contracting party signs by stating their details and accepting the terms of the contract.
Or this is done automatically with BankID and also with increased security.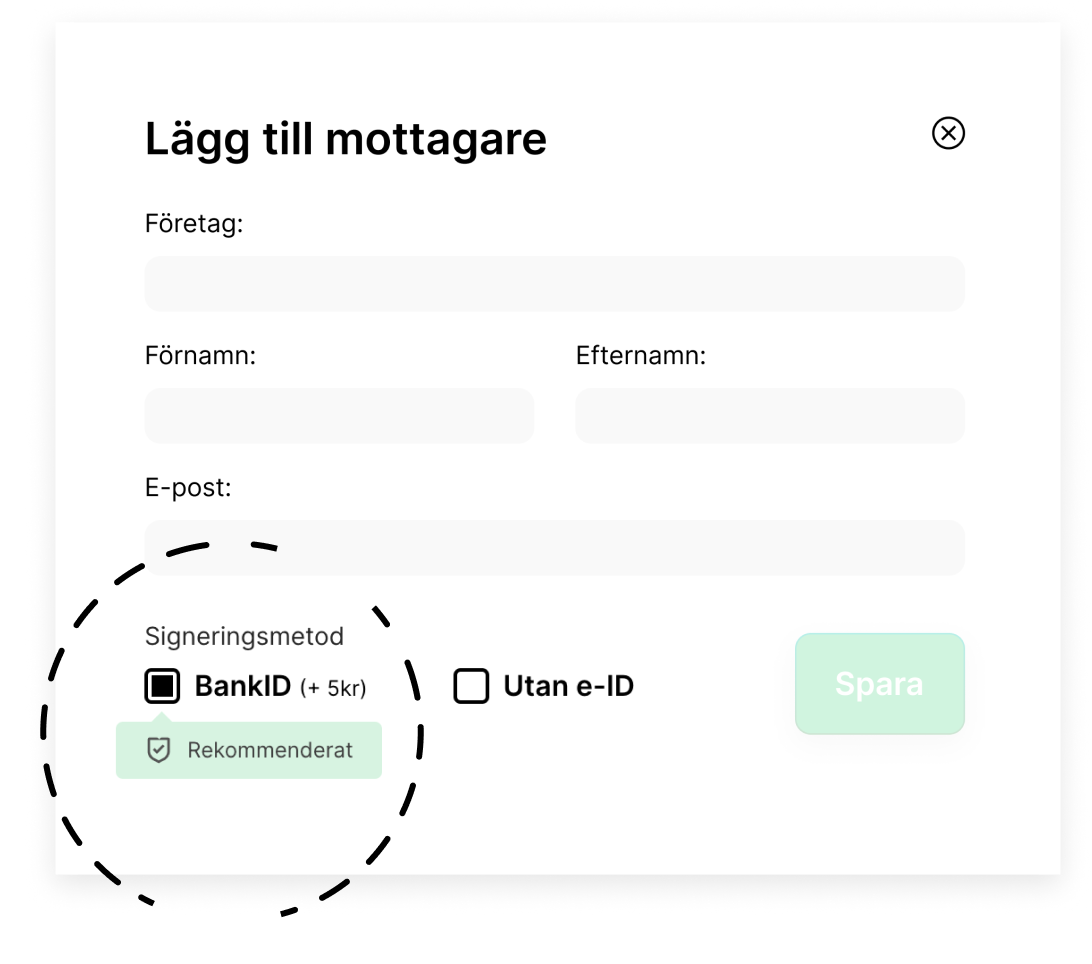 Upload your contract, add recipients, send for signing. Goes in a few seconds!
Follow-up is good, though only on the essentials.
Statistics, leads and personal video announcements in all glory, but regarding agreements we just want to know that they have been delivered
and then signed, right?
Exactly. And you have full control of that with Sajnat.
All storage takes place in accordance with the GDPR in server halls
located in Sweden. So that's good.
If you want to become technical, all the data that is sent between you
and our servers encrypted SHA-256 with
RSA encryption, and sensitive data such as
personal data is encrypted using OpenSSL
with the AES-256-CBC algorithm. And that's good too.
Of course it's you who is seen, not us.
Signing an agreement should feel safe and secure.
Of course, some is the encryption, but what it looks like can sometimes be just as important. Therefore, it is always your brand that is visible. If you want to.
That's Sajnat in a nutshell it. Price?
Super easy.
You pay SEK 99 / month.
This includes:
Unlimited users
Free signatures without BankID

If you want to sign with BankID, it costs SEK 5 extra per signing.